5G promotes the wave of smart wearable devices IoT
In the 5G era, data transmission speed has made a qualitative leap. It can ensure the beginning of the Internet of Things era where everything is connected. 5G products combining with the previous mobile phones, computers and smart wearable devices, and more artificial intelligence products will enter the public eye and become a popular equipment in life. The future will be an era when 5G and the Internet of Things collide. Wearable devices will quickly become popular and become an important portal and application terminal for the Internet of Things.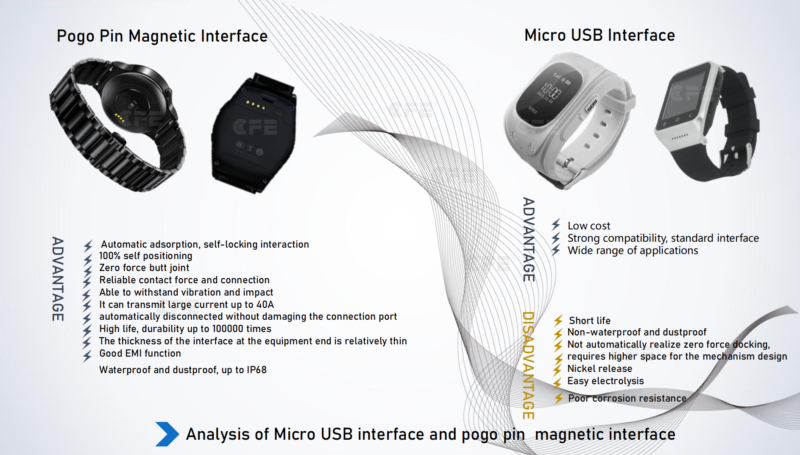 Technological Upgrade faciliates the progress of smart wearable
In the future, wearable devices will be more compact and much  lighter which will make it easier to carry,improve integration, and expand product application scenarios. The development of sensor technology makes products have higher biocompatibility, and more sensitive and reliable ergonomic design.
With the popularity of smart wearable devices, magnetic connectors have also begun to be widely used in smart wearable products. So compared with smart wearable products with Micro USB interface, what are the advantages of smart wearable products with magnetic connectors?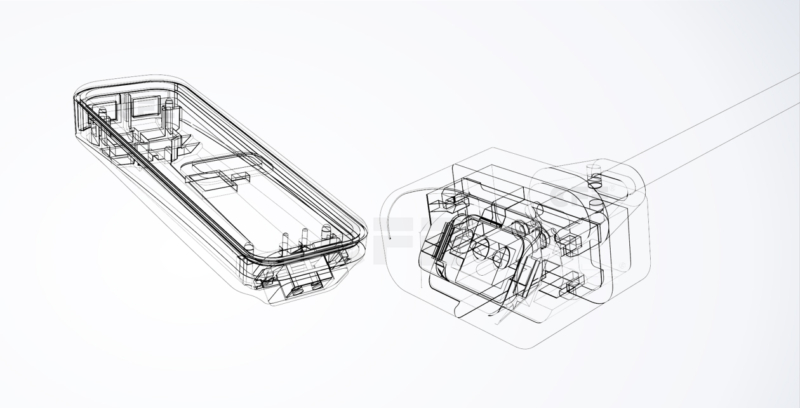 1.Automatic adsorption, self-locking interaction, 100% self-positioning
The magnetic connector can realize zero-force docking, and has stable adsorption force and can withstand vibration and shock.
2.It can transmit large current, up to 40A
Carrying high current, stable and safe, and it can realize faster and more stable charging of small devices.
3.When separated by external force, it will automatically disconnect without damaging the connection port and equipment.
4.Long life, durability up to 100,000 times
5.Waterproof and dustproof, up to IP68
All walks of life in wearable wearable products have developed in an all-round way, such as music shoes, smart vests, smart wearables, smart glasses, eye masks and etc. Self-contained connection enjoyment, free from the influence of the environment and music movement, you can experience charging and data transmission anytime and anywhere. Changes in the introduction method promote the improvement of experience. The product is no longer just a product but with the value-added brand service and life. In the past, CLE has participated in providing a wealth of PIN structures to meet the design and parameter requirements of different applications, and serve various requirements of customers around the world with innovative, safe and reliable magnetic connection solutions.