The flashlight is an indispensable equipment for outdoor sports, wild camping, expedition activities, cave exploration, mining and other industries. However, these activities are often accompanied by complex and harsh environments. Therefore, there are high-quality and high-performance requirements for the design and quality of flashlights.The novel magnetic charging LED flashlight can in a way meets the needs of consumers in severe environments. The magnetic charging solutions is rather unique from the mindset and design of the traditional charging method, which develops Pogo pin magnetic automatic charging  through the charging cable interface and Pogo pin on the male and female parts .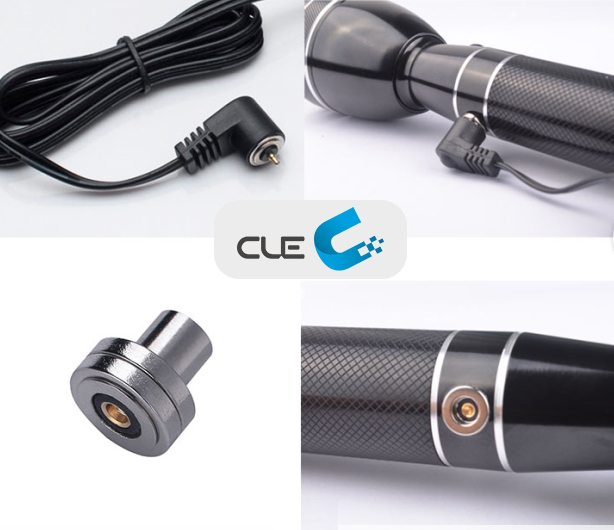 What exactly are the advantages of outdoor magnetic rechargeable flashlights? Traditional flashlights mostly use plug-in connectors for charging, which is easy to damage the charging portal.While the Pogo pin magnetic charging solutions can achieve automatic adsorption and charging when it is gently approached, which is convenient, stable and safe to charge; Ordinary flashlights need to be fully charged for up to 9 hours. Another outstanding feature of the magnetic  flashlights is that it charges more quickly and can achieve high currents (up to 60 A). As mentioned above, there are challegens of the product performance in the complex and harsh environment.The Pogo pins and magnetic products of CLE applied to LED flashlight are euipped with the advantages of high sealed level (up to ipx8), stringent testing standards ofcorrosion resistance and friction resistance. In conclusion, as a new type of charging method, CLE Pogo pin magnetic charging not only solves the problem of slow charging, but also acutely responds to various challenges in the application environment.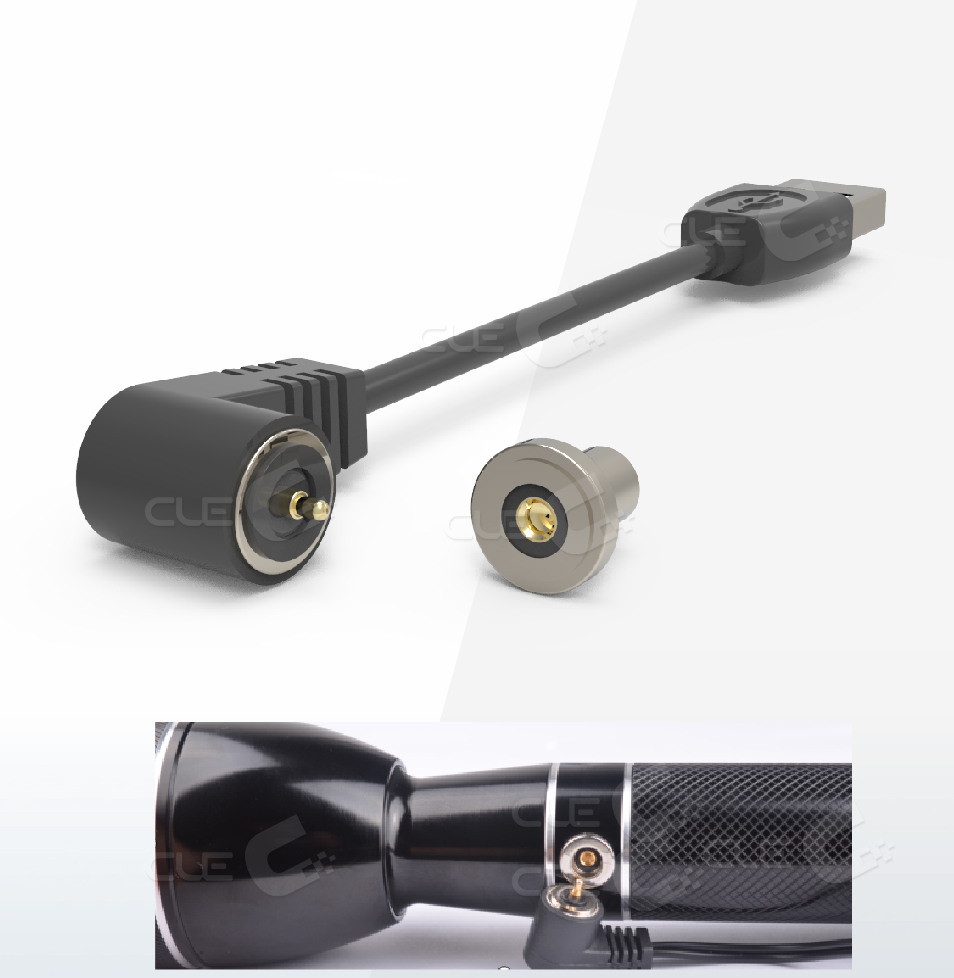 CLE has mature Pogo pin magnetic charging solutions in the LED lighting industry, such as landscape lights, LED cabinet lights, chandeliers, showcase lights, flashlights, etc. For more Pogo pin magnetic charging solutions, please go to email: cm@cletk. com.