Nowadays,E-bikes are not only a means of transportation, but also a symbol for us to promote green travel lifestyle for us. The reason why E-bikes has become so popular is that they deliver more advantages in speed than traditional bicycles. The new magnetic contact charging solutions can be charged with magnetic force rapidly and efficiently without plugging. With magntic connectors,charging adds more fun and comfort to our life.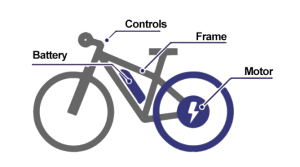 So what exactly has the E-bikes transformed? There is no longer traditional fixed jack charging on the E-bike, but a new type of automatic adsorption and stable contact positioning. Composed of a magnetic socket, a magnetic plug and a magnetic protective cover,the interface connector is assembled on the tripod of the E-bikes.It uses permanent magnet materials and owns a waterproof level up to IPX6, stable magnetic attraction, mechanical durability times up to 50,000 times, far efficient and durable than traditional electric motorcycle.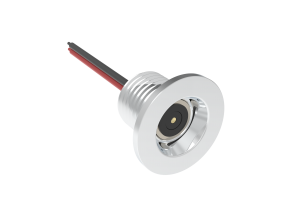 Socket with screw                                                                                           90 Degree Plug                                                                                                            
This socket can be assembled on the battery box of the bicycle or on the car body.Meanwhile,there are satisfying performance which are high power,high current and stable connection. When finishing charging, you can use the attached protective cover to close automatically.
Various options in colors, delicate in size and fashion in design,it significantly matches the outlook of the E-bikes.