The reason why is magnetic changer cable broken?
Magnet connector be called of magnetic connector, magnetic cable or magnetic cable changer. The main is Pogo pin and magnet, using for connect electronic equipment.
Now, If my magnetic cable have bad, repair or not repair? This is a question.
The answer is change a new one.
Reason: The process of repair are so troublesome and it has safety hazards for the magnetic cable changer after repairing. You can image that not only spend time but also the price almost a new one if you repair the bad magnetic cable changer, actually, the magnetic cable changer is cheap, so you can change new one. The best way is protect your magnetic cable changer if you want to save money. Here, let's realize the main reasons why magnetic cable changer are easy to break, and take effective protection measures against these reasons.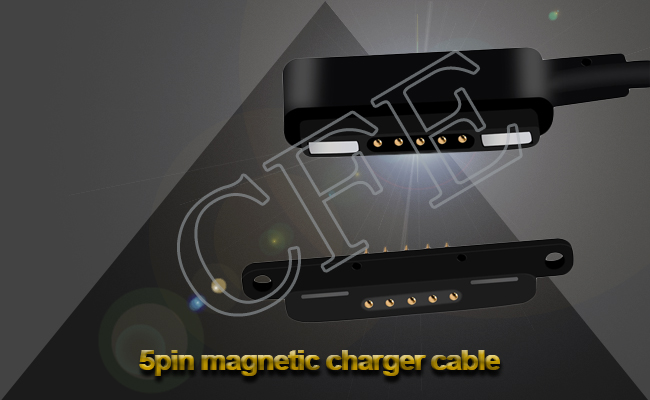 The unplug method is wrong
Many people will pull the magnetic cable changer out unceremoniously if you observe carefully you will discover. The interface of the magnetic cable changer is a sensitive position, and long-term pulling will make it break.
Correct use: Try to hold the wire end instead of the wire body when you inserting and removing it so that it will not be break.Therefore, if you want to use your own magnetic cable changer for a long time, try to avoid directly pulling the wire part during the process of plugging and unplugging the magnetic cable changer.
Improper placement
Since the charging port or the plug is placed in a relatively low position, and the changer is long, your magnetic cable changer can slip to the ground easily and covered with dust, if someone steps on it, or what is being the heavy object is scrapped directly.
Correct use: Put it well after use the magnetic charging cable to charge the battery, or you can buy the wire conditioner. When you don't use it, clip it together to protect the life and beauty of the magnetic changer cable.
For more information about spring loaded pins/spring loaded contact/spring loaded pogo pins/pogo pin connector from us at www.cfeconn.com, please email us to cfe.ca@cfconn.com. We are looking forward to your email. Our sales team will be here to help you solve any product problems.
My link: https://www.cfeconn.com/