In recent two years, fascia gun has caused a boom. It is recommended by many fitness buffs as the essential relaxation "magic wand" after exercise, and has become the star in massage products. The trend of fascia gun is the same as that of many sports brands. It took less than two years for the fascia gun to become popular all over the world. Many fitness enthusiasts will go to the gym with one in their pocket. Let's talk about why the fitness buffs prefer this fascia gun.
Fascia gun is mainly used for deep massage to relieve fatigue and pain of body muscles. Through high-frequency impact stimulation, fascia relaxation massager can reduce the adhesion and nodule between muscle and fascia, prevent the damage caused by daily activities and professional sports, and relieve surface muscle soreness. It is this effect that can reduce the muscle soreness of the enthusiasts or fans of a sport or pursuit in a short time.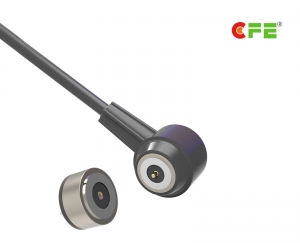 As a R & D manufacturer and solution provider,focusing on magnetic products design for many years, CFE specially developed a variety of magnetic charging interfaces suitable for fascia gun products  to  match their small size, light weight and compact structure. Compared with the ordinary charging ports micro USB and USB type C, the magnetic  connector occupies less depth on the device and realize higher waterproof level. At the same time, it will grant you with more convenient and comfortable charging experience.The product can start charging when they are slightly close to each other, and  they are pulled out without damaging any parts. It can also prevent the fascia gun from falling down due to the accidental pulling and tripping of the power cord. Unlike USB type C, it can realize higher rated current of 5A.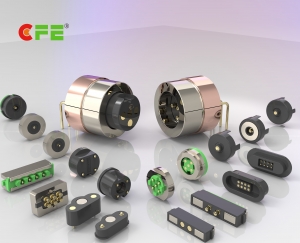 With the continuous development of fascial gun in the market, product differentiation, user experience and product quality have become the core pursuit of CFE. CFE has more than ten years of experience in magnetic charger,constantly improving the comprehensive innovation and design ability,so as to deliver more advanced and updated products for our customers.